Dear Colleagues,
It is our pleasure to invite you to "Joint 6th International Conference on New Media Studies and 2nd International Conference On Smart Cities, Automation & Intelligent Computing Systems CONMEDIA & ICON-SONICS 2021" to be held virtually, between October 12-13, 2021
We encourage you to participate in this special event. As we know the new media evolves and morphs continuously. We can only predict what will be tomorrow. We are responsible for the fast and furious ways of the new media evolution. Sharing knowledge and understanding through discussion in this conference will also effects the future of new media. We proudly invite you, the academician, practicioner, industry and government to present your work, ideas and practical experiences on the state of the art of New Media or attending this conference as participants.
The organizing committee has arranged an interesting main event which consists of a conference in the new media study especially the aspect of business, content and technology. We hope these would be enjoyable and memorable experiences. Also we provided city tour that will be announced soon.
Last but not least, we cordially invite you to share your views on these exciting subjects by sending your highly valuable manuscripts. We are looking forward to your participation in CONMEDIA 2021.
IMPORTANT DATES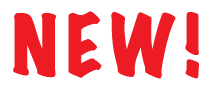 FINAL BATCH
| | |
| --- | --- |
| Last extension submission due | August 20, 2021 |
| Decision notification | September 2, 2021 |
| Payment Due | September 15, 2021 |
| Final Submission Due (Camera Ready) | September 24, 2021 |
| Video Presentation Due | September 24, 2021 |
| Conference date | October 12 – 13, 2021 |
For details regarding registration click here
Contact Information
Any enquiries can be directed to [email protected]

Address:
Univeritas Multimedia Nusantara
Scientia Garden, Jl. Boulevard Gading Serpong
Tangerang, Banten, 15810
Indonesia
Phone: +62 21 5422 0808
Fax:     +62 21 5422 0800
Kind regards,
The CONMEDIA Committee 2021